Current Projects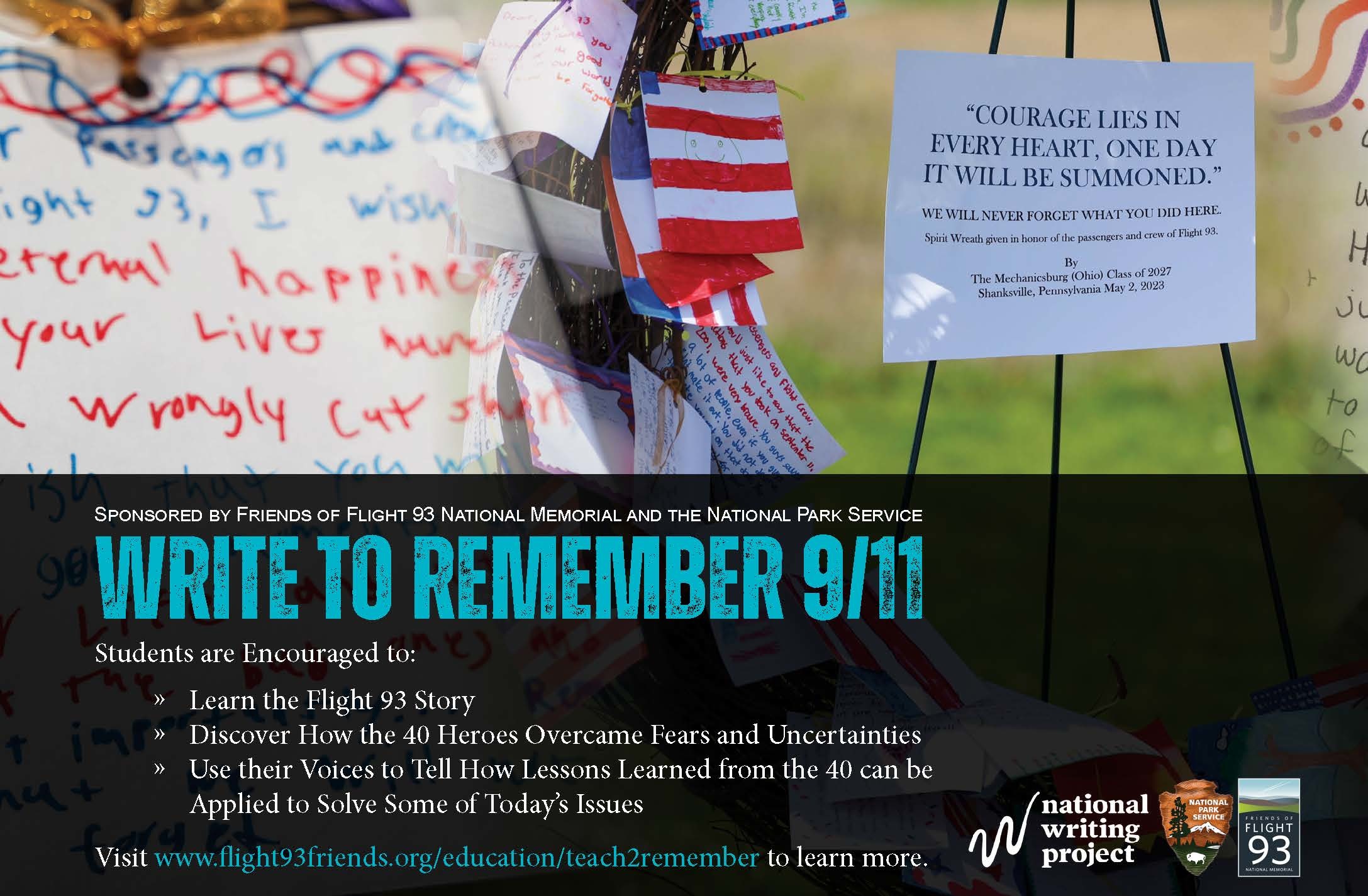 The Write to Remember 9/11 project invites youth to discover the Flight 93 Story and write about how the lessons learned can be applied to problems faced today. This project is a partnership of Friends of Flight 93 and the National Writing Project.
To celebrate 92 years of promoting California's writers, the Commonwealth Club is inviting readers, aged 13 and older, to respond to the finalists for Young Adult Literature in the 2023 Book Awards. To participate, check out the previews of each of the finalists and select one or more to read. Then read, think, discuss with your friends—whatever you want.
If you and your students are seeking to explore the concept and experience of democracy, free from partisan issues, we invite you to join other learners in the Our Democracy project, created by award winning photographer Andrea Bruce and her team along with the support of the National Geographic Society and PhotoWings.
The American Creed youth publishing project is designed to accompany the PBS documentary American Creed. Teachers, librarians, and youth mentors are invited to engage young people as they work towards responding to the film through writing, media, or art using any of the five invitations created by educators. Adults at schools and learning centers can create accounts for youth to publish their work to a national, or even international, audience.
Past Projects
Letters to the Next President 2.0 engaged and connected over 18,000 young people, aged 13-18, as they researched, wrote, and made media to voice their opinions on issues that mattered to them in the 2016 presidential election. Letters to the Next President 2.0 was hosted by the National Writing Project and KQED, and included 20+ Educator Innovator partners.
The original Letters to the Next President project was a collaboration between the National Writing Project and Google during the 2008 election. In 2008 over 10,000 young peopple from across 800 schools took up the challenge of identifying, researching, and writing publicly about issues that mattered to them, their families, and their communities.
With support from teachers and mentors, the resulting websites, news coverage, and publications brought the voices of young people into the public discourse and invited young people around the country to write letters to the future president about their concerns, hopes, and perspectives.